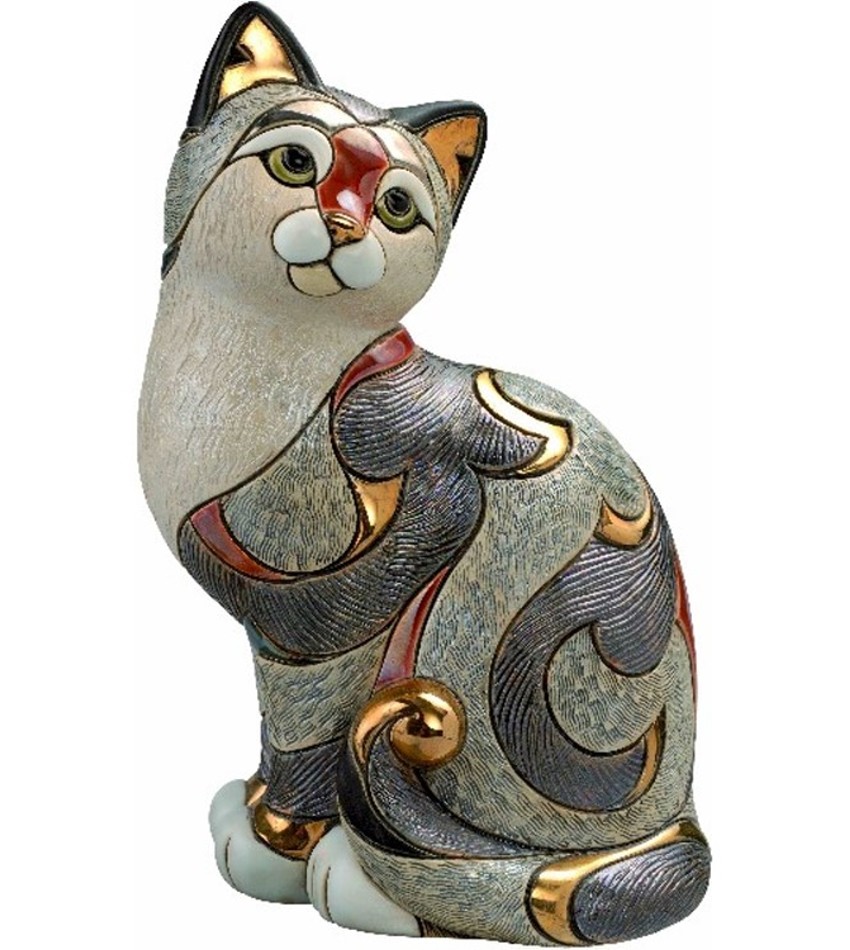 Calico Cat

Hand-crafted in Uruguay
Material: Ceramic
Approximate Size: 5.25 X 7.5 inches
Collection: The Small Wildlife
De Rosa figurines are unique works of ceramic art designed by Uruguayan artisans and craftsmen. Each figurine is carved by hand; no two subjects are ever carved exactly the same. After the first of several kiln firings the figurines are hand-painted with a colorful variety of ceramic slips and bright enamel glazes then accented with platinum and 18 karat gold. These precious metals are used not only to accent the personality of the figurines but to transform the Collection into the brightly colored jewels in the world of hand-crafted ceramic design.

'